Trinity River National Water Trail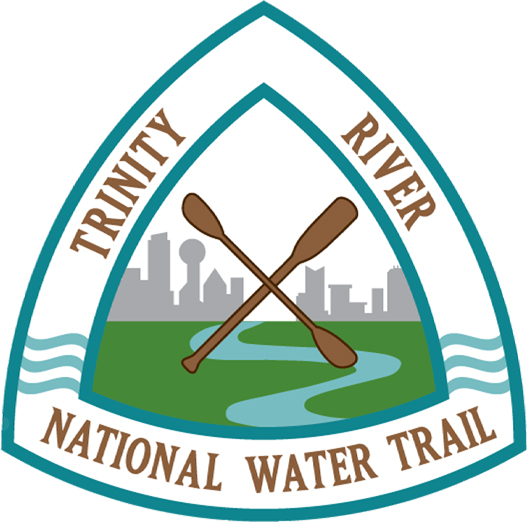 The Trinity River, a hidden ribbon of natural wonder, runs almost unnoticed through one of the busiest and fastest-growing metropolitan areas in the United States.
Traversing peaceful countryside and the bustle of world-class cities, this Texas-sized paddling trail covers 130 river miles, spanning nine cities and three counties. Twenty-one official launch sites along its length allow access to three major river tributaries, the Clear Fork, West Fork, and Elm Fork, as well as 40 miles of the main stem.
The Trinity River National Water Trail is flanked along much of its length by paved hike/bike trails and is adjacent to five learning centers and over fifty parks and nature preserves. The river has great historical significance as well. Visitors can paddle along water routes once used by Native American traders; visit the site where the 49'ers crossed the river on their way to the California gold rush, or sit on the river bank at Big Spring where President Sam Houston camped while negotiating a landmark treaty in the 1840s.
Trinity Coalition was encouraged by the North Central Texas Council of Governments (NCTCOG) to assemble the various segments of the Upper Trinity River in North Texas into a fully-integrated paddling trail. Prior to our concept of this integrated trail project, each of the nine river-cities in North Texas viewed their segment of the river as its own entity.
In 2018, Trinity Coalition met with representatives of these nine cities and Dallas County, with a proposal to integrate all 21 existing canoe launch sites, plus three future launch sites, into a single paddling trail, followed by an application to the National Park Service (NPS) for National Recreation Trail status. Our Collation received letters of support from all ten local governments and others, and in 2020 was awarded the designation of National Water Trail by the Secretary of the Interior. The Trinity is one of only 33 rivers in the U.S. to hold that designation.
Dams
ALL dams should be considered hazardous and should be avoided.
There are 19 dams on the Trinity River Paddling Trail. Six are tall dams and have clearly visible warning signs or buoys. These should be avoided at all times. Six of the dams in Fort Worth are "flow through Dams" – meaning water flows through the top section of the dam and in most cases there is a hike / bike trail crossing the Dam. Do not approach these if the hike / bike trail is not clearly visible and dry. 4 others are considered low head Dams, which look harmless but are dangerous because of hydraulic action which can easily trap and drown a boater or swimmer. The only exception are the three small dams on the Clear Fork at Trinity Park with kayak chutes which can be paddled at low to medium flows in relative safety.
Check the interactive map for details on each section before you paddle. See: https://trinitycoalition.org/. Or https://trinitycoalition.org/launch-sites-map. Portage routes for each dam are illustrated and described in the interactive link for each when you click on the red dam hazard icon
Maps
Download the full map (PDF format)
Download the map sections:
Resources
The Trinity River National Water Trail is Where Nature Happens TM. Contact these suppliers who will help you enjoy the magnificent natural beauty that can only be seen when viewed from the river.
Kayak Rental:
Outfitters:
Clubs and Organizations:
If you know of a club or outfitter who should be included. Let us know though the contact us link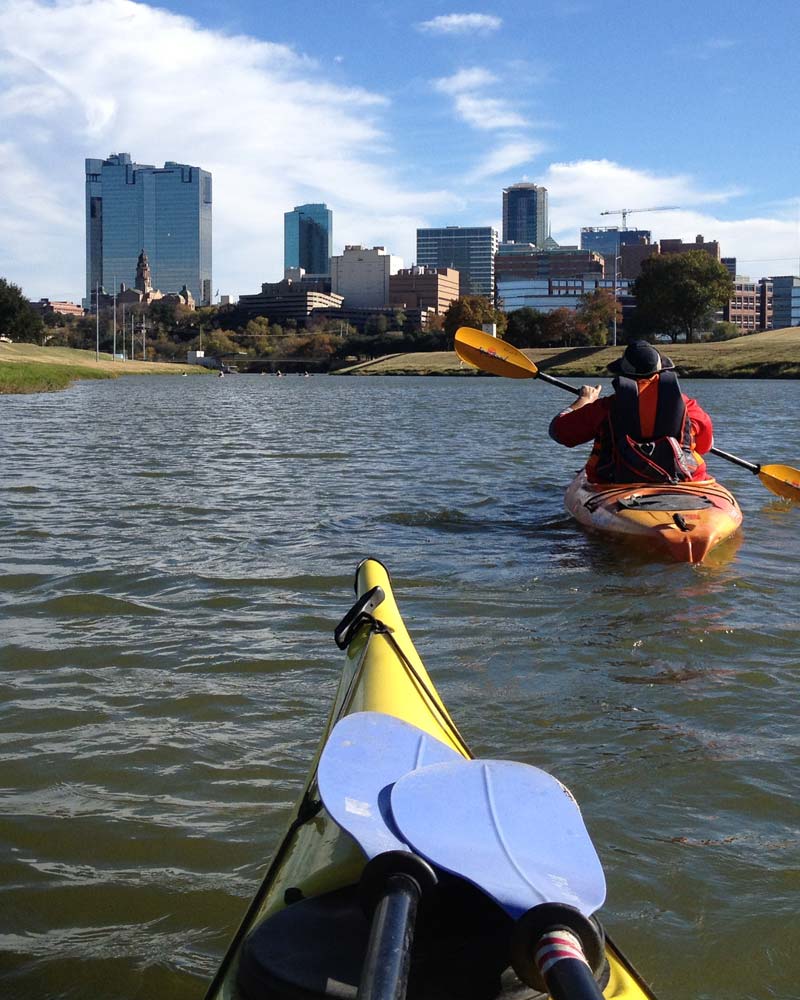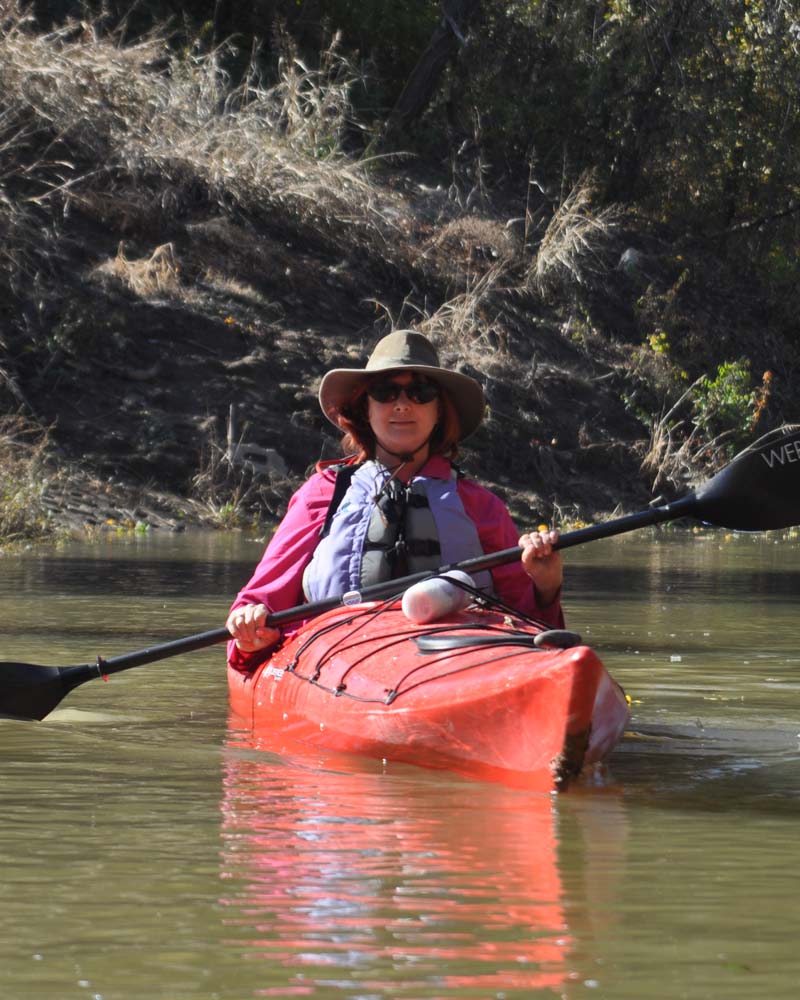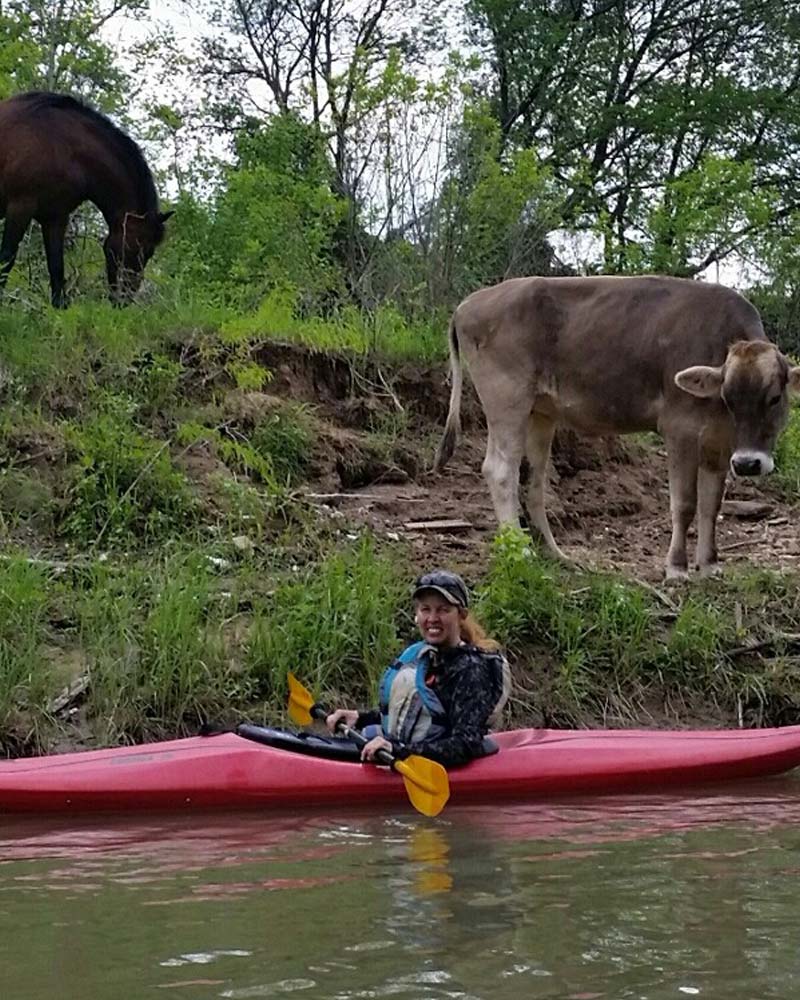 The Trinity Coalition is dedicated
to Providing Conservation through Recreation
Upcoming Events
There are no upcoming events.