Annual Black Friday "Get Outdoors" Paddle:
Start Date:
Last Date: Nov 25, 2023
More Details
Escape the hustle and bustle of the rat race of Black Friday by joining us on the water for our annual Black Friday Get Outdoors paddle.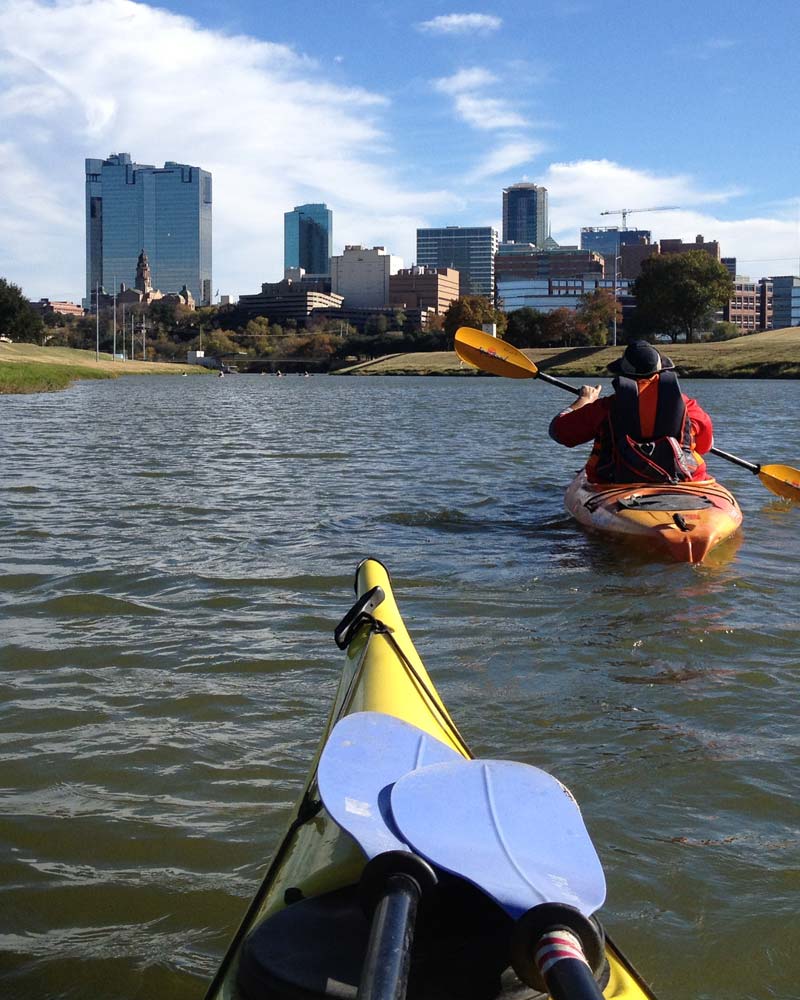 We are taking suggestions for the 2023 Black Friday Paddle. Let us know where you would like to go. Past locations include: Fort Worth Nature Center, Trinity Park including the drops, McInnish Park, Hebron Parkway. Let us know your choice here or on Facebook and Meetup.
Bring shoes and clothes appropriate for the weather suitable for getting wet, (No Cotton!) Bring a change of clothes and
a towel (in case you get too wet.) Bring water, a sack lunch that can fit in your boat, sunscreen, and hat. PFD required if you are bringing your own boat. For more information call 214 478-7856.
Trinity Coalition
Providing Conservation through Recreation
Upcoming Events
There are no upcoming events.